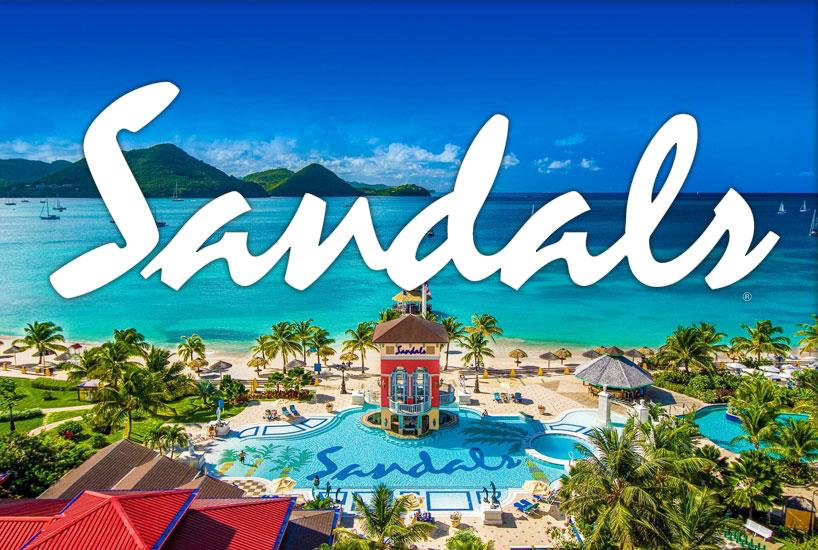 Exploring the World of Sandals Resorts: A Paradise for Your Next Getaway
Picture this: a gentle breeze rustling through lush palm trees, the soothing sound of waves caressing the shore, and a luxurious oasis of relaxation awaiting your arrival. This dreamy scenario comes to life at Sandals Resorts, a collection of all-inclusive, adults-only properties scattered across some of the most breathtaking destinations in the Caribbean. In this blog, we'll embark on a virtual journey through the world of Sandals Resorts, exploring what makes them a top choice for travelers seeking the ultimate tropical escape.
The All-Inclusive Concept
One of the first things that sets Sandals Resorts apart is their commitment to the all-inclusive concept. From the moment you step foot on their properties, you're greeted with warm hospitality, and nearly everything you could desire is included in the upfront price. This includes accommodations, gourmet dining, premium beverages, water sports, entertainment, and even gratuities. The all-inclusive philosophy means you can truly relax and indulge without constantly reaching for your wallet.
Imagine savoring delectable cuisine prepared by top chefs at world-class restaurants. From authentic Caribbean flavors to international dishes, the dining experience at Sandals is a culinary journey in itself. Whether you're craving a romantic dinner for two on the beach or a casual meal by the pool, there's something to satisfy every palate.
Lavish Accommodations
When it comes to accommodations, Sandals Resorts doesn't disappoint. From luxurious suites with private plunge pools to overwater bungalows perched above crystal-clear waters, there's a wide range of room categories to choose from. Each room is thoughtfully designed with comfort and style in mind, featuring plush furnishings, modern amenities, and stunning views.
One of the most iconic room types at Sandals Resorts is the overwater bungalow. These exclusive and romantic hideaways provide direct access to the ocean and come equipped with glass floors that allow you to marvel at the marine life beneath you. Imagine waking up to the gentle lapping of waves and stepping onto your private deck to watch the sunrise – it's an experience like no other.
 Destination Paradise
Sandals Resorts are strategically located in some of the most beautiful destinations in the Caribbean. From Jamaica to Saint Lucia, Antigua to the Bahamas, each resort is nestled in a unique tropical paradise. Let's take a closer look at a few of these stunning destinations:
Jamaica
The birthplace of Sandals Resorts, Jamaica offers a mix of vibrant culture, lush rainforests, and pristine beaches. The Sandals Montego Bay is a true Jamaican gem, where you can enjoy a lively atmosphere and easy access to the island's attractions.
Saint Lucia
Known for its dramatic Pitons, lush rainforests, and volcanic beaches, Saint Lucia provides a picturesque backdrop for romance. The Sandals Regency La Toc offers a golf course and stunning hillside suites with breathtaking views.
Antigua
With its 365 beaches – one for every day of the year – Antigua is a beach lover's paradise. The Sandals Grande Antigua boasts a stunning Mediterranean Village and some of the most beautiful beaches in the Caribbean.
The Bahamas
Comprising over 700 islands, the Bahamas is a haven for water sports enthusiasts and those seeking a relaxed island vibe. The Sandals Royal Bahamian offers a private offshore island for a truly exclusive experience.
Activities and Entertainment
While relaxation is a top priority at Sandals Resorts, there's no shortage of activities and entertainment for those who like to stay active. You can dive into a world of water sports, including snorkeling, paddleboarding, kayaking, and even scuba diving. The clear Caribbean waters are your playground, and Sandals provides all the equipment you need.
If you prefer to stay on dry land, there are plenty of options, too. Take part in beach volleyball, tennis, golf, or yoga classes. Or, for a more leisurely experience, lounge by the pool with a tropical drink in hand.
In the evenings, the resorts come alive with entertainment. Enjoy live music, beach parties, and themed nights. Whether you want to dance the night away or simply savor a quiet evening under the stars, there's something for everyone.
Spa and Wellness
For those seeking rejuvenation and relaxation, Sandals Resorts offer world-class spas that provide a tranquil sanctuary for the mind and body. The Red Lane Spa, exclusive to Sandals and Beaches Resorts, offers a range of treatments inspired by Caribbean botanicals and techniques. From massages to facials to body scrubs, you'll find a menu of services designed to pamper and revitalize.
Many of the spa treatments can be enjoyed in stunning open-air treatment rooms, allowing you to connect with nature while indulging in self-care. The serene atmosphere and skilled therapists make it easy to unwind and let go of stress.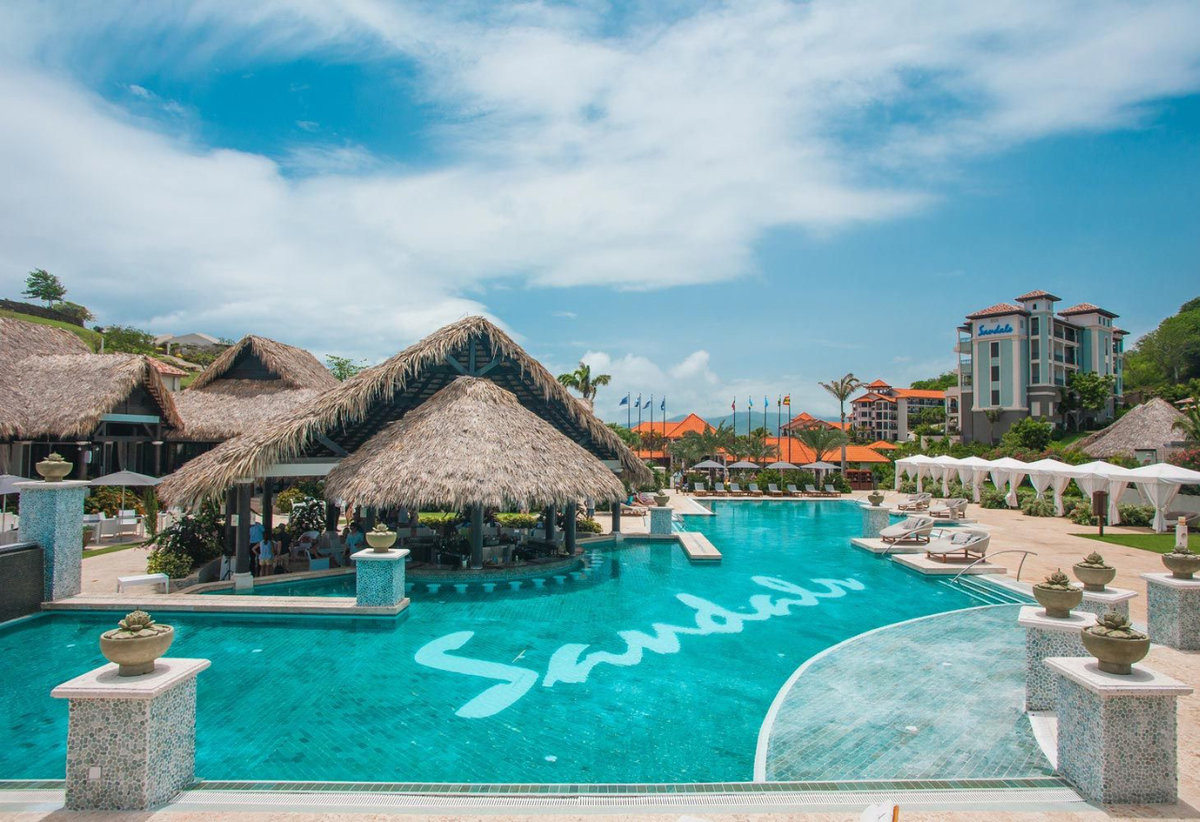 Romance and Wedding Celebrations
Sandals Resorts are renowned for their romantic ambiance, making them a popular choice for couples celebrating special occasions or seeking a dreamy destination wedding. With dedicated wedding planning services and picturesque settings, these resorts offer the perfect backdrop for love stories.
Couples can choose from a range of wedding packages, from intimate elopements to grand ceremonies with family and friends. The attention to detail, from floral arrangements to gourmet wedding cakes, ensures a memorable day.
For honeymooners and couples looking to rekindle the flame, Sandals Resorts provide endless opportunities for romance. Private dinners on the beach, sunset cruises, and luxurious spa treatments for two are just some of the experiences that can make your stay extra special.
Giving Back to the Community
Sandals Resorts not only focus on providing guests with a memorable vacation experience but also prioritize giving back to the communities they are a part of. Through the Sandals Foundation, the resorts engage in various philanthropic activities, including supporting local schools, healthcare initiatives, and environmental conservation projects.
By choosing to stay at a Sandals Resort, guests indirectly contribute to these noble causes, making their vacation more meaningful and impactful.
Conclusion
In the world of luxury travel, Sandals Resorts stand out as an oasis of all-inclusive indulgence and romance. With stunning locations, lavish accommodations, world-class dining, and a commitment to sustainability and community engagement, Sandals Resorts offer a truly exceptional vacation experience. Whether you're celebrating a special occasion, planning a destination wedding, or simply seeking a tropical escape, these resorts are designed to exceed your expectations. So, when the time comes to embark on your next adventure, consider stepping into the world of Sandals Resorts for a taste of Caribbean paradise like no other.