Why You Should Consider a Destination Wedding
If you're dreaming of saying "I do" in a stunning location that's far from the ordinary, then a destination wedding might be perfect for you. A destination wedding is a wedding that is held in a location far from home, where you and your guests can enjoy a memorable vacation and celebrate your love in style. Whether you want to exchange vows on a tropical beach, in a historic castle, or in a scenic mountain resort, there's a destination wedding location for every taste and budget. Here are some of the benefits of having a destination wedding in 2023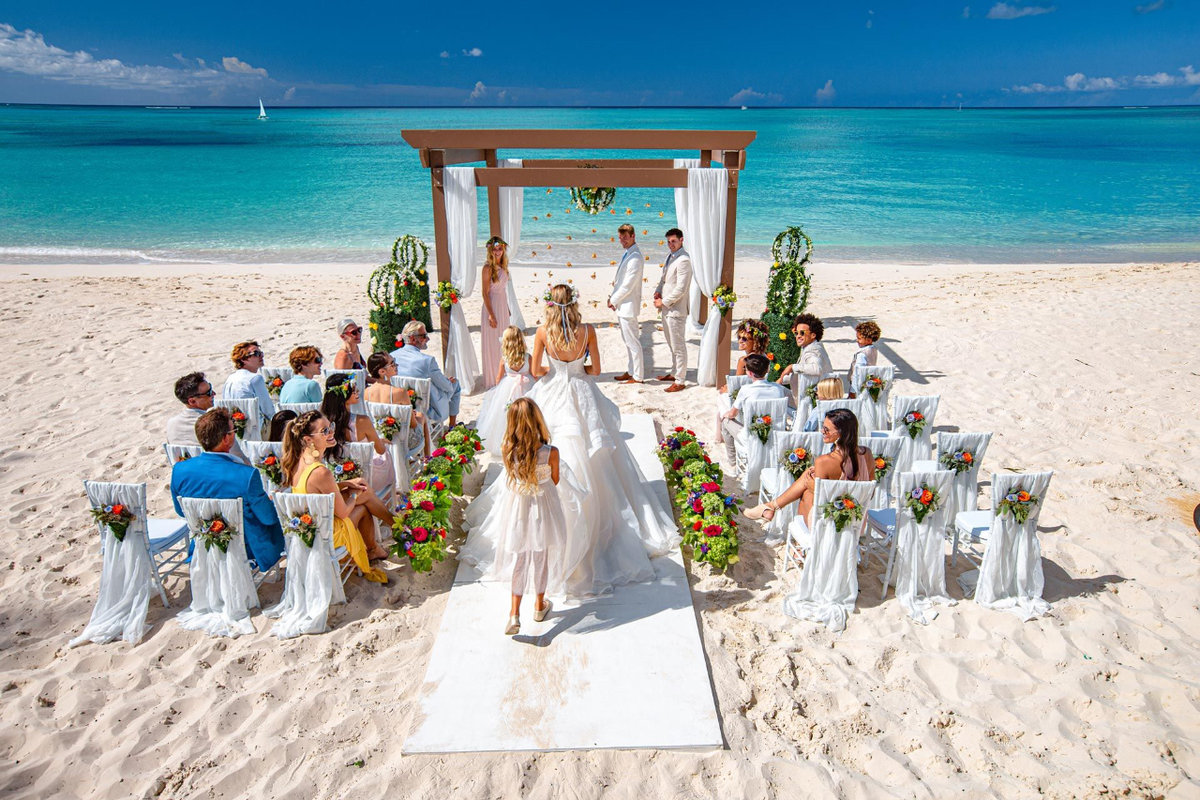 You can have a unique and personalized wedding
One of the best things about a destination wedding is that you can customize it to suit your vision and preferences. You can choose a location that has meaning to you and your partner, such as where you met, had your first date, or got engaged. You can also incorporate the local culture, cuisine, and traditions into your wedding theme and activities. For example, you could have a Hawaiian luau, a Mexican fiesta, or an Italian vineyard wedding. You can also find amazing venues that are not available in your hometown, such as historic churches, exotic gardens, or luxury resorts.
You can save money and time
Contrary to popular belief, destination weddings can actually be more affordable and less stressful than traditional weddings. According to [Transat](https://www.transat.com/en-CA/book/vacation-type/wedding), destination weddings can cost up to 30% less than weddings at home, depending on the location and the number of guests. This is because you can take advantage of all-inclusive packages that include your flight, accommodation, food, drinks, entertainment, and wedding services. You can also save time and hassle by working with a professional destination wedding planner who can handle all the details for you, from booking your venue and vendors to arranging your legal paperwork and travel documents.
You can enjoy quality time with your loved ones
Another advantage of having a destination wedding is that you can spend more time with your family and friends who travel with you. Instead of having just one day to celebrate, you can have a whole week or more of fun and bonding with your guests. You can plan activities such as sightseeing tours, spa treatments, golf outings, or snorkeling excursions. You can also have pre-wedding events such as welcome parties, rehearsal dinners, or brunches. And of course, you can start your honeymoon right away in the same location as your wedding.
 You can create unforgettable memories
Finally, a destination wedding is a once-in-a-lifetime experience that you and your guests will never forget. You can have stunning photos and videos of your wedding day that capture the beauty and romance of your chosen location. You can also have stories to share for years to come about the adventures and surprises that happened along the way. A destination wedding is more than just a ceremony; it's an adventure that will enrich your life and your relationship.
A destination wedding is not just a trend; it's a lifestyle choice that reflects who you are as a couple. So don't settle for the ordinary; go for the extraordinary and have the destination wedding of your dreams in 2023!